AMX 30 Roland, 57e Régiment d'Artillerie Antiaérien, Marne, France, 1991, 1:72, Altaya
AV-216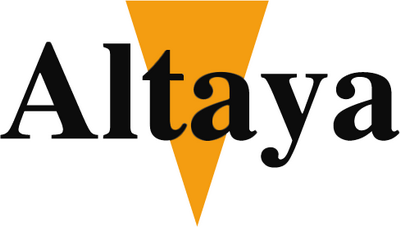 Manufacturer: Altaya
Scale 1:72
Original ref: AV-216
Select the characteristics of the article
Not available
Enter the number of units to buy
This item requires a minimum of ##unidades_min_compra## units to purchase.
Article/s correctly added
The item could not be added to the list
Any item must be marked
Error: Mandatory gaps missing
*
Email has not a correct format.
Then website will be reloaded, to add articles make the action again

characteristics
AMX 30 Roland, 57e Régiment d'Artillerie Antiaérien, Marne, France, 1991, 1:72, Altaya
Scale: 1:72
Length of the miniature: 8.60 cm.
Mounted and painted of origin.
The cannons turn.
Made of metal and plastic.
Transparent rigid plastic ballot box.
Black base with the written description of the vehicle.
Not recommended for children under 14 years old.
Customer reviews
AMX 30 Roland, 57e Régiment d'Artillerie Antiaérien, Marne, France, 1991, 1:72, Altaya
Customer reviews
 

31/03/2019

AGUSTÍN

Artillería Antiaérea Autopropulsada: sistema de misil de corto alcance Roland 1, sobre barcaza AMX-3

Altaya, en sus colecciones Carros de Combate, y Panzer, ofrece unos modelos singulares que no tienen equivalente en otras marcas a escala 1:72, y que hay que aprovechar.
Es el caso de este AMX-30 ROLAND 1 (lanzador para tiempo claro) del Ejército Francés; nos recuerda al AMX-30 RE que hubo en el Ejército de Tierra Español, en versiones Roland 1 y Roland 2.
La maqueta es muy básica y aceptable; hay algunos detalles que claramente no son fehacientes; por ejemplo: el diseño de la barcaza, detrás del lanzador, lo que deberían ser las rejillas que cubren los tubos de escape, y la ausencia de relieve en la parte superior de la barcaza, a ambos lados de la torre, en dónde estarían las trampillas de acceso a los depósitos de misiles.
Con unos retoques de pintura (por ejemplo, el plato del radar de exploración), se puede mejorar mucho la presentación de una maqueta que sabrá apreciar un buen coleccionista. Hay buenos reportajes fotográficos en internet del carro original.
Returns
If for any reason you are not satisfied with your product purchased through the Internet, you have a period of 15 days, from the date of delivery of the product, to return it. In this case the shipping and collection costs will be borne by the customer. Before making such return, the client must contact us within the indicated period via email, telephone or fax where the return process will be indicated. Any return without this prior communication will not be accepted. To be able to accept the return must be both the product and its packaging, in perfect condition, without scratches or broken or damaged packaging and including all documentation accompanying the product and its accessories. The customer must make a proper packaging to ensure transport without damage. Once received and verified by our staff that the product is in the same state in which it was sent, the amount will be refunded according to the payment method made by the customer. Any refund will be deducted in a deduction in the amount of 8% for reception, inspection and demerit costs.