Martin B-26 B Marauder, USA, 1:144, Altaya
B63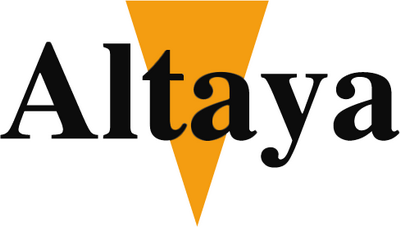 Ref: B63
Scale 1: 144
Manufacturer: Altaya
Collection: Bombers of the 2nd World War
Select the characteristics of the article
Not available
Enter the number of units to buy
This item requires a minimum of ##unidades_min_compra## units to purchase.
Uts.
Enter the number of units to buy
Article/s correctly added
The item could not be added to the list
Any item must be marked
Error: Mandatory gaps missing
*
Email has not a correct format.
Then website will be reloaded, to add articles make the action again

characteristics
Martin B-26 B Marauder, USA, 1: 144, Altaya
Scale 1: 144
Spread: 15 cm.
Metal construction with some plastic components.
Mounted and decorated factory.
Screen-printed decoration.
Landing gear deployed
Presentation support to show the plane "in flight".
As effective as rebel
The characteristics of the Martin B-26B Marauder, the result of a bold project by the US Army in 1939, required expert hands in the controls, since it was never an easy-handling aircraft.
But once its operation was mastered, this daytime device conquered its pilot and showed him its high performance and its great effectiveness, which made him one of the best medium bombers of the Second World War.
Customer reviews
Martin B-26 B Marauder, USA, 1:144, Altaya
Customer reviews
No reviews have been registered yet about this article
Returns
If for any reason you are not satisfied with your product purchased through the Internet, you have a period of 15 days, from the date of delivery of the product, to return it. In this case the shipping and collection costs will be borne by the customer. Before making such return, the client must contact us within the indicated period via email, telephone or fax where the return process will be indicated. Any return without this prior communication will not be accepted. To be able to accept the return must be both the product and its packaging, in perfect condition, without scratches or broken or damaged packaging and including all documentation accompanying the product and its accessories. The customer must make a proper packaging to ensure transport without damage. Once received and verified by our staff that the product is in the same state in which it was sent, the amount will be refunded according to the payment method made by the customer. Any refund will be deducted in a deduction in the amount of 8% for reception, inspection and demerit costs.